New Releases 11/18
The Queen is taking a personal interest in the development of your cities. The type of locations you construct, where you build them, and even your capacity to gather resources or build armies may all come under her scrutiny. Trade is also high on the royal priorities. Winning the prize, and becoming the next great capital just got more interesting, exciting, and challenging!
Dice City: By Royal Decree comes with a new and separate trade board, extra dice for that board, and new strategies with Queen's Plans cards. New locations require you to be very specific about when you use them. Victory is in your grasp if you can just roll, build, and win!
Lead a team of history's greatest minds to glory in Legendary Inventors, a game in which 2-5 players each captain a group of four inventors working to bring their knowledge to life by creating useful objects to improve the world. Compete against rival teams to patent inventions and work to improve the knowledge of your inventors. The inventing team who has patented the most inventions or who has the smartest inventors wins.
In more detail, the game takes place over three ages, with each age representing a different period of technological advancement and those inventions becoming more complex in each subsequent age. On a turn, you either send one of your inventors to work on an invention or refresh your inventors to make all of them available again. When you send an inventor to work you apply that character's skills — Albert Einstein has a starting skill of four Physics, for example, while Johannes Gutenberg has a starting skill of two Mechanics — against the needs of the invention, marking off what you've done with colored cubes.
When an invention is complete, the three players who have contributed the most reap the rewards of its completion! Players can choose to acquire and patent the invention by placing the invention card face up in front of them, or they earn reward tokens to upgrade their inventors, gain extra victory points, and even add additional knowledge to an invention.
As soon as all but two inventions in an age are complete, that age ends and a new one begins. After the third age, the team of inventors with the most victory points wins!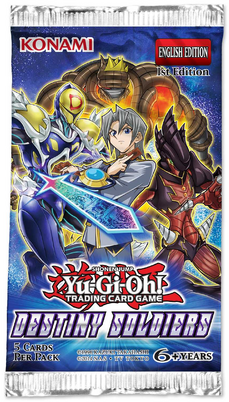 Features
Breakdown
There are 5 cards per pack, 4 Super Rares and 1 Secret Rare. The set contains 60 cards, including:
RESTOCK As the name suggests, 7 Wonders: Wonder Pack includes new wonders for use with the 7 Wonders base game, with the wonders in question being:
The Great Wall of China, with the owner being able to build the stages of this wonder in any order (since the wall is, of course, a long horizontal wonder and not a primarily vertical one)
Stonehenge, with the amount of stone you have being important during its construction
Abu Simbel, in which leaders can be buried and mummified for bonus points
Manneken Pis, which is a revised version of the 7 Wonders: Manneken Pis wonder first released as a promotional item at Spiel 2010.
The game comes with four identical sets of ten paintings, each depicting a scene packed (to greater and lesser extents) with various objects. Each of up to four players or teams uses their own set, so there's no craning around to see the picture at the far end of the table. In fact, spiffy cardboard easels prop up the scenes nicely so they're easier to view. Everyone loads identical scenes onto their easels and a deck of cards provides a letter for the round. Everyone gets sixty seconds to write down as many things beginning with that letter as they can find in the scene. Although each word can be used only once – a football and baseball wouldn't count as two BALLS – an object can be used multiple times for different words (e.g., BASEBALL, BALL). Once time has expired, players read through the lists. Any object on multiple lists scores one point for those who wrote it. Any item unique to a single list scores three points. When all lists have been scored everyone advances to the next scene and a new letter is chosen. The high score after all 12 scenes wins.
Tuscany Essential Edition features three expansions to Viticulture: the extended board (and 36 wooden stars), structure cards/mats, and special workers (14 meeples instead of the 66 in the original Tuscany, but gameplay is the same). All other expansions in the original Tuscany will go out of print.
Viticulture Essential Edition is recommended for use with Tuscany Essential Edition, but older versions of Viticulture will work fine too.
In CVlizations, you take the role of a leader of a tribe, and you are charged with the task of "writing" its CV (Curriculum Vitae – résumé). To do so, you choose which orders to give and which inventions, tools, buildings and ideologies to develop. The happiness of your people depends on you.
Gameplay is built around action selection. Each turn, every player chooses two order cards, and the strength of the action depends on how many other players have chosen that action. Players manage their resources to develop ideas, and in the end the one who collected the most happiness points wins.
Marvel Dice Masters: Deadpool features characters from the Deadpool comics, the "Weapon X" project, and assorted What If? comics.
Naturally, the focus of the new expansion is Deadpool and related characters, including Lady Deadpool, Dogpool, and Evil Deadpool. Additional characters include Wolverine, X-23, Mr. Sinister, and the Stepford Cuckoos, as well as the introduction of the Inhumans and new characters from the Spider-Verse to Marvel Dice Masters. More than thirty new characters, both heroes and villains, are included in the complete set.
The 112-page hardback supplement Planetary Onslaught brings together and updates the rules for 3 Warhammer 40,000 expansions – Planetstrike, Stronghold Assault and Cities of Death – and presents them as stages of planetary conquest. Play them individually, or string the three different sets of rules together to create an epic campaign that tells the story of the fate of an entire world! One player assumes the role of aggressor, and the other defender, playing through the three phases with additional rules tying the whole campaign together into a single, brutal Planetary Onslaught.
There's also a huge array of updated datasheets for Fortifications and Fortification Networks, new Siege War missions, and full campaign trees for Planetstrike, Stronghold Assault and Cities of Death games.
The Contents
–        6 Planetstrike missions
–        6 Stronghold Assault missions
–        6 Cities of Death missions
–        Rules and campaign trees for a Planetary Onslaught campaign – play through the conquest of an occupied world from invasion to destruction!
Jokers Wild Heroclix Set is here and ready to be played!
Share This:
by
by