Weekly New Releases 11/4
Explore the breadth of D&D's monsters in this immersive 224-page volume filled with beautiful illustrations and in-depth lore. Volo's Guide to Monsters provides something exciting for players and Dungeon Masters everywhere!
The esteemed loremaster Volothamp Geddarm is back and he's written a fantastical dissertation, covering some of the most iconic monsters in the Forgotten Realms. Unfortunately, the Sage of Shadowdale himself, Elminster, doesn't believe Volo gets some of the important details quite right. Don't miss out as Volo and Elminster square off (academically speaking of course) to illuminate the uninitiated on creatures both common and obscure. Uncover the machinations of the mysterious Kraken Society, what is the origin of the bizarre froghemoth, or how to avoid participating in the ghastly reproductive cycle of the grotesque vargouille.
This HOBBY STORE EXCLUSIVE is limited.
Get it while you can!Dungeon Masters and players will get some much-needed guidance as you plan your next venture, traipsing about some dusty old ruin in search of treasure, lore, and let's not forget … dangerous creatures whose horns, claws, fangs, heads, or even hides might comfortably adorn the walls of your trophy room. If you survive.
A pantheon from several civilizations — including Greek, Egyptian, and Middle-Eastern — gets added to 7 Wonders Duel in 7 Wonders Duel: Pantheon, with each god having its own power to help you or hinder your opponent.
During Age I you collect mythology tokens — which allow you to choose which deities have a place in the Pantheon — and offering tokens, which help you court those deities. Then, during Ages II and III, you can activate a god or goddess in the Pantheon instead of taking a card from the pyramid. To do so, you pay whatever that god or goddess demands from you in offerings, then place it next to your city.
Inis is a game deeply rooted in Celtic history and lore in which players win by being elected King of the Island (Inis). Players can try to achieve one of three different victory conditions:
Leadership: Be the leader — i.e., have more clan figures than any other player — of territories containing at least six opponents' clans.
Land: Have your clans present in at least six different territories.
Religion: Have your clans present in territories that collectively contain at least six shrines.
Over the course of the game, players also earn deeds, typically chanted by bards or engraved by master crafters, that reduce by one the magic total of six for any condition. While one victory condition is enough to claim the title of King, a game of experienced players usually has a tight balance of power, emphasizing the leadership of the capital of the island.
To earn your living as an artist — that would really be something. But what can you do if you're not creative?
In Final Touch, players hire themselves out as art forgers willing to copy the masterworks of great artists, with all of them competing to create — or rather, re-create — the same image. But only the player who uses the right colors to finish the image will receive money for their work, and this skill is sure to reveal the best painter…or the best bluffer…
In more detail, players play "Touch of Color" cards from their hand to either improve or smear the forgery, working both together and against their fellow painters. The first player to put the final touch on any forgery in the making earns the money for that forgery, while smearing pays out to their opponents and moves them on to the larger paydays. The first artist to earn $25 by putting the final touch of paint on a forged painting wins!
In Game of Thrones: The Iron Throne, which uses the game systems from Cosmic Encounter, you and your friends each command one of the Great Houses of Westeros, pitting iconic characters against each other in epic battles and schemes. Negotiate, bluff, forge alliances, threaten your rivals — use every tool at your disposal to spread your influence, establish supremacy, and claim the ultimate prize: the Iron Throne!
Lions of Casterly Rock, the second deluxe expansion for A Game of Thrones: The Card Game, invites you to take your place among the storied names of House Lannister. Within this expansion, the Lannisters explore new themes, launching an ambush with their Clansman allies, redoubling their focus on the intrigue challenge, and sending out marauders to pillage the lands of Westeros. You'll also find new versions of the most iconic Lannister characters, including Tywin Lannister, Cersei Lannister, Ser Jaime Lannister, and Tyrion Lannister.
Unspeakable Words is the Call of Cthulhu Word Game designed by James Ernest and Mike Selinker. In the game, you and your opponents will attempt to form words from the letter cards in your hand. Each letter is worth points – the amount of points is determined by the number of angles in the letter (where the hounds of Tindalos are lurking!). You may try to make the highest scoring word possible, but… you'll have to test the strength of the word against a roll of the 20-sided die. Roll equal to or higher than the value of your word and you're safe… but roll less than the value of your word and you lose a precious piece of your sanity, represented by an adorable Cthulhu pawn!
Decode the ancient secrets of R'lyeh by forming words with the letters you find in this sanity-sapping letter game. The more angles that appear in the words, the greater their mystical value, but beware! For each word that is created, you must roll a sanity check against its value to see if the word's power drives you mad!
The Pokémon legacy evolves with the Pokémon TCG: XY—Evolutions expansion! All Trainers and Pokémon grow and evolve—and this expansion restores the very first Pokémon trading cards to glory. With the exhilarating power of Mega Venusaur-EX, Mega Charizard-EX, and Mega Blastoise-EX, plus some wild surprises like Dragonite-EX, Ninetales BREAK, Machamp BREAK, and Mega Slowbro-EX, the classic hard-battling Pokémon and old-school Trainers are reinvented for a new generation. Ask Professor Oak to get you started, and reach new heights with the Pokémon TCG: XY—Evolutions expansion!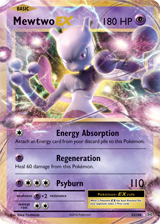 The Pokémon TCG: XY—Evolutions expansion includes:
Over 100 cards
12 new Pokémon-EX, including 5 Mega Evolution Pokémon
4 new Pokémon BREAK
A reinvention of the very first Pokémon trading cards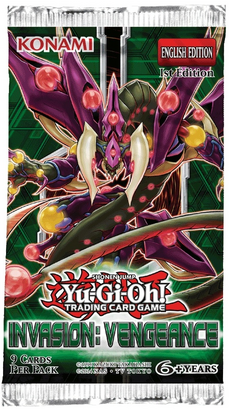 Invasion: Vengeance,  in the OCG, is a Booster Pack in the Yu-Gi-Oh! Official Card Game (OCG) and Yu-Gi-Oh! Trading Card Game (TCG). It is the tenth set in the OCG's 9th series, following The Dark Illusion, and followed by Raging Tempest.[1]
Breakdown In the OCG, there are 5 cards per pack and 30 packs per box. The set contains 80 cards, or 103 cards in the Master Set. This comprises:
In the TCG, there are 9 cards per pack and 24 packs per box. The set contains 100 cards. This comprises:
Share This:
by
by